3rd Kickstarter Launch Alert-For The Extraordinary Adventures Of "GirlRO'S" Comic Book
Press Release:
September 10, 2020
by Jjay Free, Entertainment Beat Writer, Waiting Room USA Magazine
Jjay interviewing the Kickstarter campaign contributors originally scheduled for launch on April 1, 2020 about the announcement of Pre-Order of Issue number 1:"The Origin", "The Extraordinary Adventures Of "GirlRO'S",
The New Kickstarter Launch date, Is September 15, 2020, and The Extraordinary Adventures Of "GirlRO'S" Comic Book October 31, 2020 https://www.kickstarter.com/projects/girlros/the-extraordinary-adventures-of-girlros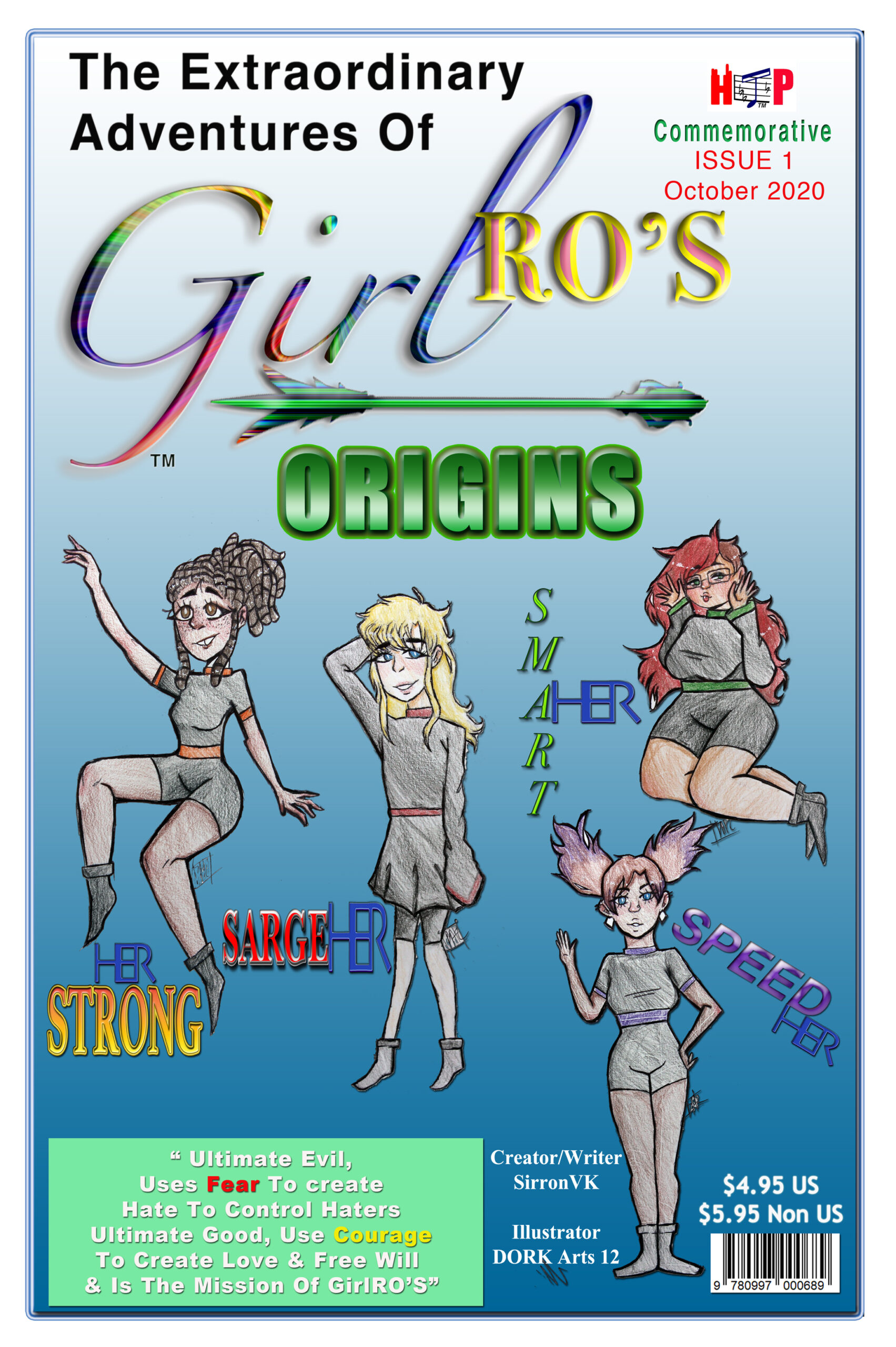 Jjay, Why did you make the decision to postpone the original launch? "We saw the surge in COVID-19 infections which created the epidemic and our decision to delay the launch. We were optimistic that infections would be somewhat controlled by the end of July, with that in mind we decide that June 15, 2020 should work." said the writer.
"What we were not aware of what would happen over Memorial Day/Mothers Day weekend which many people ignored warning about wearing masks and social distancing which created massive infection and deaths around the US and World, so the logical decision was made to postpone the launch seem the best approach." contributors stated.
Jjay, ask so have you decided on a new launch date, we have but because the masses still has not fully realize the seriousness of CV19, and follow the protocols outlined by health officials to decrease the spike in cases, at the time of this post, 08/10/2020, the writer and artist commented. Jjay, yes I agree and have notice that many people still refuse to protect themselves are others.
https://www.kickstarter.com/projects/girlros/the-extraordinary-adventures-of-girlros
Continue reading 3rd kickstarter GirlRO'S Comic book alert →