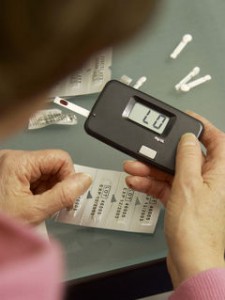 Physician / Preventive Medicine Expert Explains How To Reverse Obesity And Diabetes Naturally
Article Date: 27 May 2009 – 8:00 PDT
Irving A. Cohen, MD, MPH, will be at Book Expo America 2009, Booth 5065, May 29-31, to discuss his new book "Dr. Cohen's Guide to the New Hippocratic DietTM: How to Really Lose Weight and Beat the Obesity Epidemic" It teaches dieters how to lose weight easily and naturally despite having failed before.
In his book, Dr. Cohen explains how three decades ago the Federal government tried to "fix" the problem of overweight adults by recommending low-fat diets for all Americans. They were wrong. As a result, four times as many Americans are overweight. Because most Americans believe that bad advice, they gain weight as they try to diet. The government blocks efforts to help those who are overweight or who may suffer from Type 2 Diabetes, unless they conform to that misguided government policy.
Dr. Cohen's weight-loss program has helped many. In addition to losing weight, people suffering from Type 2 Diabetes have been able to come completely off medications and reverse their disease. His book has been featured on The Diabetes Power Show. Dr. Cohen developed his approach using a mathematical model (Medical Hypotheses, in press, http://dx.doi.org/10.1016/j.mehy.2009.03.039) that predicts the ability of a weight reduction of diet to suppress hunger. That model showed that diets are not equal, and the approach pushed by the government increases hunger, causing dieters to fail.
The book explains how Dr. Cohen studied older medical practices as a Fellow in the History of Medicine to find similarities to the approach he was using. He found parallels both in 19th century Germany as well as 2400 year old recommendations of Hippocrates, the founder of rational Western medicine. The book offers practical, modern advice on how to use weight naturally, as was done in times past.
Dr. Cohen is a Board-Certified physician specializing in Preventive Medicine and a Fellow of the American College of Preventive Medicine. He trained in Preventive Medicine at Johns Hopkins University where he served as Chief Resident of Preventive Medicine. He has served as the Deputy Director of the New York State Research Institute on Addictions. He now practices in Kansas.
Source
Center for Health Information