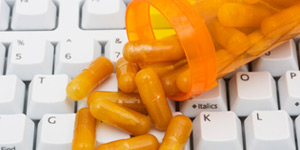 Healthcare Providers Demanding Greater Integration from Pharmacy Software Vendors.
New KLAS pharmacy report explores the link between provider satisfaction and integration within the closed-loop medication process.
OREM, UT, May 26, 2009 /Medical News Articles/ — As healthcare providers move to adopt ePrescribing and drive greater patient safety, the need for better integration between core clinical systems and pharmacy automation software continues to grow. How well pharmacy software vendors deliver on that integration is having a significant impact on provider adoption and satisfaction, according to a new report from market research firm KLAS.
The KLAS report, Pharmacy Information Systems: In the Age of Integration, profiles the performance of eight pharmacy automation vendors, as reported by more than 350 healthcare professionals. In particular, the report looks at the level of integration each product enables with other components of the closed-loop medication administration process.
Healthcare providers noted that software vendor Epic offers a product suite that delivers full integration among a number of components, including computerized physician order entry (CPOE), pharmacy and bar-coding at the point-of-care (BPOC). That integration, along with strong customer service and support, earned Epic EpicRx Inpatient the highest overall performance score in the study. In similar fashion, though pharmacy software has traditionally been a notable hole in the Eclipsys product suite, the recently released Eclipsys Sunrise Pharmacy has been deployed at several organizations, and many Eclipsys customers are excited by the prospect of a pharmacy system that is integrated with Sunrise Clinical Manager.
One of the most striking examples of the impact of integration within the closed loop is Siemens. On the one hand, providers who rated the Siemens Pharmacy product alone gave it a relatively low overall score of 70.8 out of 100. However, those providers who rated both Siemens Pharmacy and the Siemens BPOC product, Medication Administration Check (MAK), scored the pharmacy product much higher, giving it an overall satisfaction rating of 83.9. That solid BPOC/pharmacy integration is one of the key reasons that Siemens Pharmacy earned the second-highest satisfaction score in the study.
However, despite the positive reaction from providers to some of the recent improvements made by vendors, the pharmacy software market continues to earn some of the lowest satisfaction scores of any area KLAS tracks. In the December 2008 Top 20 Best in KLAS Awards report, only acute care electronic medical record (EMR) products had an average performance score lower than pharmacy systems.
"A pharmacy system's role in a hospital is key, but hospitals report that they cannot always trust this vital link to perform to its full capacity," said Jason Hess, general manager of clinical research for KLAS and the author of the pharmacy study. "Many customers are demanding more safety, more integration, more efficiency and the next generation of functionality. With these ever-increasing demands, vendors that are best able to integrate the pharmacy with their other offerings will be able to present a much stronger and more appealing portfolio to the market."
Of the vendors highlighted in the KLAS pharmacy report, Epic EpicRx Inpatient was the highest rated product by a wide margin, earning a performance score of 85.9 out of 100. Siemens Pharmacy (79.0) and GE Centricity Pharmacy (77.2) were the second and third ranked products, respectively. Other pharmacy vendors profiled in the report were Cerner, Eclipsys, McKesson, Meditech and Mediware.
To learn more about the pharmacy automation software market, as well as the strengths and weaknesses of participating vendors, the report Pharmacy Information Systems: In the Age of Integration is available to healthcare providers online for a significant discount off the standard retail price. To purchase the full report, healthcare providers and vendors can visit www.KLASresearch.com
Shawn Dickerson
KLAS
Communications Manager
630 Technology Ave
Orem, UT
USA 84097