Mail Order Bride: A New Chapter or A New Fraud?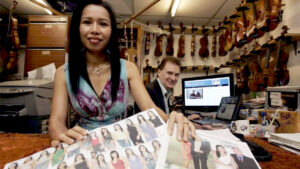 by Reine Wong

The presence of the First Lady Of The US, a former model like many of the applicants that apply to become a mail order bride has grown in popularity,

Waiting Room USA editors decided to publish this article about the subject as the first of several that will be posted over the next month.

In the twentieth century, mail order bride was a trend for women who live in developing countries seeking for a marital relationship with men from developed countries. Originally, women from developing countries consider being a mail order bride as an efficient way to immigrate to a country with better economy, thus they can be exposed to more opportunities to change their overall life quality.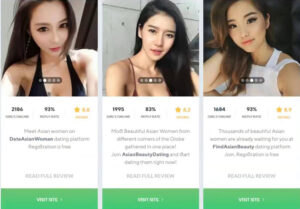 With more and more new technologies taking over the world, you might think that the subject of this mail order bride business must've faded away, unfortunately, no matter how much more upgrades we seem to already have, there are still people, especially women who struggle with their daily life. Women in such cases can barely feed their family, let alone enjoying any privilege from this digital world.
Mei just turned into 20 this year, and she has been working as a cashier in the bistro downstairs of her house. She doesn't like Hong Kong, it's too crowded and she has to pull so much efforts to fight a corner for herself. When her mind has time to drift away at work, she often thinks to herself "I wish I was born in America, I'd have so much more freedom and chances in life". And then life played a trick on her, because soon after, she found out about "Happy Marriage".
"Happy Marriage" is an agency that introduces women to wealthy men from the US, it appears that many women like Mei have transferred themselves to a "better world" through it. Mei still remembers their poster on the wall "Happy Marriage, live your dream life", and it also has a picture of an American flag; perhaps it will really be her dream life, after all, she always wanted to live in the US. Now that immigration applications are almost impossible for a low-class person like herself, this might be the only way.
It's not that Mei hasn't tried to fight the world on her own, she has, but if there is a quicker way to live the life that she deserves, why not? She had scrubbed toilet floors in her worst days, but she still couldn't continue her study, her family needed more support, plus her little brother is only 10…
After dropping out of high school, Mei has been shifting between different jobs. House maid, waitress, and now a cashier of a small noodle bistro. Life seems to be upgrading for her, but it is not enough to convince Mei to settle down in this rat hole, she'll never be able to afford those fancy brands across the street, and live in a house with air conditioning.
In order to join the so-called "Marriage Program", Mei had to fill out an application form, attached with a long list of procedures that she needs to go through in order to get to the US. Basically, the program will upload her profile to their system and start matching with men who wish to establish such arrangement.
After a match is done, she and the gentleman could start chatting with online and getting to know each other, and when they both decide to take a step further, the man will start an application in the US to help her get a marriage visa. Her paper work will be handled by the agency in Hong Kong, and then she will be arranged to have a visa appointment under the agency's assistance.
That's how Mei met Jason, they found each other in the program. Jason is a middle aged man who lives in the US, and they have been corresponding with each other for almost a year now.
Jason seems rather polite and patient, and he even sends presents to Mei, including the fancy brand that she always wanted from across the street.
Jason makes many promises to her, he says he'd take care of everything and pay for everything. In fact, he is already preparing the visa for her. "What a wonderful man." Mei says to her family when she is announcing the news that she will soon move to the US.
However, her family reacts differently. It turns out many mail order brides aren't getting what they were "promised" after moving to America. Some men become very abusive and uses the women as maids, while some even order the women to take erotic pictures and shoot for porn videos. Mei is shocked after learning about all the information. What is waiting for her in the side of world, a fairy tale life or an unspeakable nightmare?
Mei isn't the only one who gets to know some truth in this whole set-up. Even though these women may have an idea of what the outcomes will be, they are still eagerly hoping this could their only door to happiness. Agencies like "Happy Marriage" that claim to "help" these women to achieve a better life are purely driven by their own interests. There is no legal protection in the whole process since this is just another bridge for human trafficking.
It wouldn't be entirely fair to say that women are the only victims in this, after all, they are not forced to agree to such arrangement. But who are to blame? The agencies that build connections for such business, the men who accept and ask for such arrangement, or the women who just hope to live a more decent life in an easier way? Or maybe, the society that can't fulfil humans basic desires is where the root cause comes from.