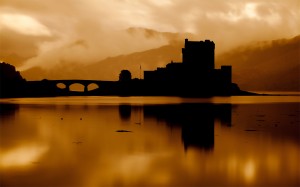 One of the best months of the year—and many people concur—is October. The heat and humidity of summer are gone; the coldness of winter is still far away. October is the month of perfect weather and breathtaking beauty. In many parts of the country, people visit countryside and parks to admire autumnal views—leaves are turning vivid red, yellow, and orange; the sky is bright blue; the air is crisp and invigorating. However, the month of October is not just about the beautiful weather; there are also interesting traditions and rich history associated with it.
October derives its name from the Latin word "octo" which translates as "eight" because it used to be an eighth month in Roman calendar. Later, the months of January and February were added to Gregorian calendar, thus making October the tenth month. Still, the name stayed. It is quite an eventful month—many famous people were born and many great, and sometimes tragic, events have happened throughout the history in the month of October.
If you or your child were born in October, there is a good chance that one day you (or your child!) might become an American President.
The fact is that more American Presidents were born in October than in any other month of the year. Among them were John Adams (b. Oct. 30, 1735), Rutherford B. Hayes (b. Oct.4, 1822), Chester Arthur (b. Oct.5, 1830), Theodore Roosevelt (b. Oct. 27, 1858), Dwight Eisenhower (b. Oct. 14, 1890), Jimmy Carter (b. Oct 1, 1924), as well as a potential American President Hillary Clinton who was born in October (Oct.26, 1947). Not only famous politicians, but many artists, writers, composers, inventors and other distinguished people were also born in October. Some of them were Mahatma Gandhi (1869), St. Francis of Assisi (1181), Oscar Wilde (1854), Eugene O'Neill (1888), Noah Webster (1758), George Westinghouse (1846), Giuseppe Verdi (1813), and John Lennon (1940). Obviously, October birth date was a good start in life for a lot of people!
Also, many great events took place in the month of October both in the United States and in the world at large.
For example: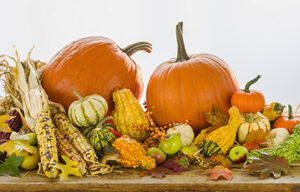 · Two of the best American universities were founded in October: Yale University in 1701 and Harvard University in 1636.
· U.S. Naval Academy was founded in Annapolis, MD on October 10, 1845.
· Space Age began with the Russians sending its first satellite Sputnik I into orbit. With that, the United States launched the program with the aim to be the first on the moon.
· United Nations was founded on October 24, 1945 in an attempt to prevent future world wars and facilitate cooperation of the countries.
· Martin Luther King received Nobel Peace Prize on October 14, 1964.
· People's Republic of China was founded on October 1, 1949 with the Mao Zedong as a Chairman.
· East and West Germany were reunited on October 3, 1990 forming Federal Republic of Germany.
· The first transcontinental telegram was sent on October 24, 1861 from San Francisco to Washington to Abraham Lincoln from the Chief Justice of California.
Apparently, October is an exciting month in many regards! There are many events, birthdays, and holidays to celebrate or, if anything else, one can simple enjoy the splendid October weather. – Becky Kospanova