Pre Order The Graphic Novel Comic Book, The Extraordinary Adventures Of "GirlRO'S" Alert
Press Release:
October 10, 2020
by Jjay Free, Entertainment Beat Writer, Waiting Room USA Magazine Interviewing Writer & Artist Of  Graphic Novel Comic Book, The Extraordinary Adventures Of "GirlRO'S" Set For Release November, 2020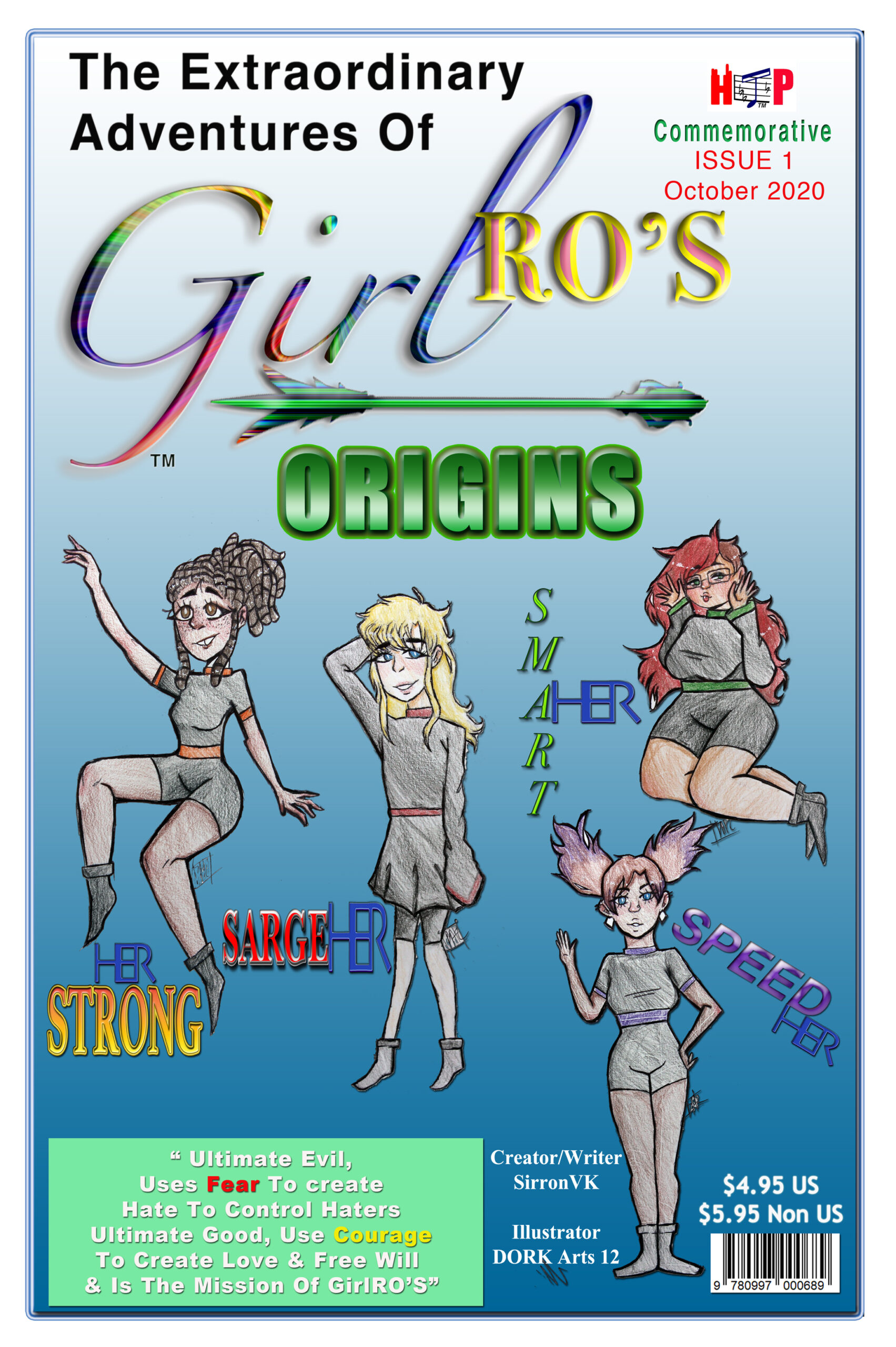 Writer "We have use the time wisely to complete the 24 page 4 color gloss paper comic book and ready to support the "Intervention Prevention" mission of GirlRO'S G FORCE Fan Club Support Team .
Artist, "We may be bias but the story written more than a year prior to the COVID 19 Pandemic around the World, and is about the same subject, virus cures, really original graphics that we feel, just adds to the readers visual imagination, Issue number 1:"The Origin", "The Extraordinary Adventures Of "GirlRO'S" in our opinion the "Next"."
Jjay, my take is I see "GirlRO'S" as a one of a kind, standalone original comic in the same vein as "Hero's", but with a brand-new spin that includes two intertwining great stories and explain that "GirlRO'S" were bred to possess enhanced traits and abilities, one of which hopefully allows them to produce stronger than normal antibodies to help prevent future epidemics. Something I did not know The GirlRO'S" Comic Book Series is set in the backdrop of America's most diverse city, Houston, Texas in 2025, with missions around the world Jjay said.
In closing, I ask to see the book proofs, but was not allowed to preview the book, and was politely told no, not at this time, I did check out their infomercial in English https://www.youtube.com/watch?v=L9m96UOEvIQ&t=8s and Spanish https://www.youtube.com/watch?v=bU11DBT57es ,but feeling/touching the paper, reading the full story my reward. Jjay Free, Entertainment Beat Writer, Waiting Room USA Magazine