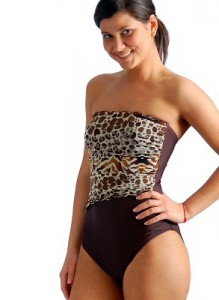 Summer and Beach- What to Wear and How to Protect Yourself from the Sun!
Summer is here and just about everybody heads to the beach at some point. After all, it is one of the most beloved summer pastimes which lets us to enjoy the sun, watch the waves, go for a swim, and stroll along the beach. It is especially true for this year's summer which brought record high temperatures all over the United States. In fact, many believe that it is the hottest summer in the last several decades already! However, in order to make the most of your beach time, you need to keep several factors in your mind.
1. Choose right swimwear. This season, swimsuits with geometrical prints, flowers, stripes, ethnic design, and polka dots are especially favored by fashionistas. Bright colors are also in- especially orange, yellow, red, and blue. At the same time, classic combination of black and white always puts a person in style. For man, comfortable swim trunks with bold designs work well this season as well. When choosing the cut of your swimsuit- consider what activities you will more likely pursue during your stay at the beach. If you are planning to engage into active sports such as volleyball, surfing, etc. you would be more comfortable wearing a one-piece bathing suit which will allow you to move freely without worrying whether something is showing. However, if you prefer to sunbathe- bikinis should be your first choice. This season, bikinis with triangular tops (as opposed to more rounded ones) are especially fashionable.
2. Accessorize wisely. Besides bathing suits, you can make a bold fashion statement by choosing right accessories. First of all, do not forget your sunglasses! This season, aviator, cat-eye,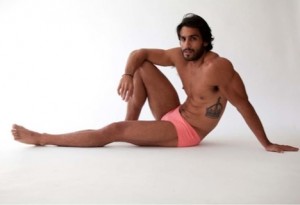 and oversized sunglasses are in. Also, the color of your sunglasses can vary widely from pink, yellow, and blue to classic grey, black, and brown. Gradient lenses are also popular in 2012. Also, to better protect yourself from relentless sun, bring a brimmed hat or at least a cap. Floppy wide-brimmed hats seem to be all the rage this season. For leisurely strolls along the beach, bring along a cover-up such as chiffon skirt, sarong, or wrap; and for a man, light t-shirt always works well. You can also improve your beach look by playing with your footwear. Instead of plain and boring flip-flops, choose sandals decorated with beads, rhinestones, or appliqués for a true fashion statement.
3. Most importantly, protect yourself from the sun. Nowadays, everybody knows that exposure to the sun increases the chances of getting skin cancer dramatically. In fact, skin cancer is the most common cancer there is; and it affects more than two million Americans each year. As such, the importance of sunscreens cannot be stressed enough. Choose a sunscreen with at least SPF 30 for the face and SPF 45 for the body. Reapply it every two hours or after you went swimming or sweated profusely. Generally, people apply too little- as a rule, you practically have to coat yourself with thick and even layer of sunscreen to properly protect yourself. Also, nowadays, you can find beach attire with built-in sun protection which will also decrease your chances of getting skin cancer. Bring an umbrella with you to stay in the shade (but remember that you can still get sunburned in the shade) or choose a more shadowy part of the beach.
Summer is here! Enjoy the beach, look beautiful while doing so and, most importantly, be careful.